Nishaku 2.0 (C)
I finished this flute in August 2000. It has some really interesting curves and I enjoyed the challenge of making it into an instrument. The bore is worked with ji. This instrument is no longer in my possesion.

The upper end of the flute is curved, too.

The flute has its own particular balance of form.

The curve undulates from front to back, and winds from side to side, too.

Back view.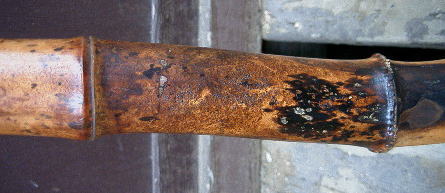 The natural beauty of bamboo.

Before the crafting.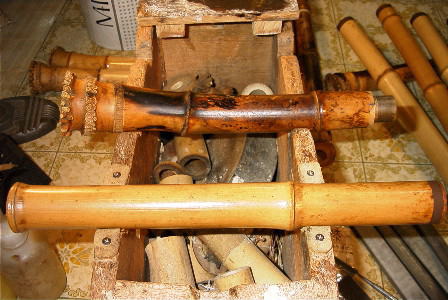 In the process of working on the center joint (nakatsugi).